What makes Wealth Horizon a good fit for me?
We want to be a part of your journey. Helping people plan for the future they envision has become our life passion. Our relationship will be a long term one, and we will go above and beyond to ensure that you feel prepared through any of life's challenges or transitions.
We enjoy working with clients who want to work with us and who find excitement in being a part of planning their life legacy. With us, you're included every step of the way. Updating you on your financial progress is an essential part of our process, and you'll feel that the second you step into our office. Our client relationships are built on trust, and you can be sure that with us, you and your family's personal and financial interests will always come first.
Do I have to live in Atlanta to work with you?
With the way our services are structured, we can effectively work with clients all over the country. In addition to meeting with clients in our office, we often hold virtual meetings through screen shares or conference calls. If you live outside of Atlanta, in some cases, we are more than happy to arrange an in-person meeting at your convenience.
What if I don't meet your $500k minimum in invested assets or a $1 million net worth can you still help me?
We suggest you give us a call. We prefer to handle every situation on an individual basis. Many times we work with families and recognize that each member is at a different stage of life. We start with an initial financial plan for every client and believe that to be an essential step in beginning a successful relationship. We can also work on an hourly or project basis.
Do you charge for an initial consultation?
Your first meeting with us is always complimentary. We believe that the relationship with our clients must start with mutual trust and open communication. We want to know your story…where you came from, how you got to where you are now and where you would like to go from here. We believe money is a tool for creating a fulfilling life, meeting future expenses, and leaving a lasting legacy that reflects your values. This conversation is an excellent chance for us to determine if we are a mutual fit for a prosperous long-term relationship.
What is your investment philosophy?
We know that the best plan and portfolio for you is the one you will stick with! Our approach is to be smart with your money as we recognize your costs and taxes matter. We invest your money with a primary focus on reducing risk. We also use progressive strategies that you may not hear about from other advisors. We take the time to educate you and keep you updated on your progress. Our best client is a knowledgeable client.
What is a fiduciary?
For an advisor, being a fiduciary should go far beyond the legal definition. It requires us to focus much more on the ethical obligations of this term. First and foremost, we must always remain objective when it comes to making decisions that impact your financial assets or future. You can be sure that we will always hold ourselves to the highest standard when it comes to your financial well-being.
Why is important to work with a Certified Financial Planner?
There is a multitude of investment professionals out there, all of whom are very much qualified to give you financial advice. What separates a certified financial planner from all other advisors in the industry is the education and certifications we have spent years satisfying. We look well beyond the asset management portion of your financial profile. One of the benefits of working with a Certified Financial Planner is the fact that we are qualified to monitor your plan and update it as your life changes. We spend time with you addressing all areas of concern, from retirement and estate planning to tax and risk management, to name a few. When choosing a financial planner, you should feel confident in the fact that the person you have chosen is qualified to do so.
What does it cost to work with you?
We have a standard cost schedule based on your invested assets with us. We take pride in the fact that our costs are straight forward and fully disclosed. So much so that we have them listed for you below. Any questions give us a call!

Annualized Asset Management Costs
| $250,000 – $499,999 | 1.25% |
| --- | --- |
| $500,000 – $999,999 | 1.1% |
| $1,000,000 – $1,999,999 | 1.0% |
| $2,000,000 – $4,999,999 | 0.9% |
| $5,000,000 – $7,999,999 | 0.8% |
| $8,000,000 – $9,999,999 | 0.7% |
| $10,000,000 + | 0.6% |
Why should I pay an advisor? Can't I just do this myself?
We know that when it comes to your finances, you have many options. With all of the online resources readily available, it's become easy to manage your finances, even from the comfort of your living room. The difference is that most of the information and tools out there are intended for a one-size-fits-all solution. They can't realistically account for an individualized person's situation, let alone a comprehensive plan for you and your family's financial future.
We like to believe that the reason most of our clients have chosen us to help plan for their legacy is because of the trust they've instilled in us to help them make the difficult decisions. Difficult decisions like knowing if they'll be able to retire comfortably without running out of money. Or feeling confident in the knowledge that they have a solid estate plan set up. Deciding whether you find value in working with a financial planner depends on how important you consider these decisions to be for your future, and how comfortable you are in feeling qualified to make those decisions for you and your family.
How do we keep your money and your personal information safe?
Your privacy is our top concern. When you work with us, you can be confident that we treat your personal information as if it were our own. Beyond partnering with our broker-dealer LPL to ensure we are going above and beyond in protecting your information, our team is vigilant in utilizing anti-virus software and file encryption. We have also added another layer of protection with cyber insurance.
Work with Certified Industry Professional
Jerrí Hewett Miller CFP®, RICP, BFA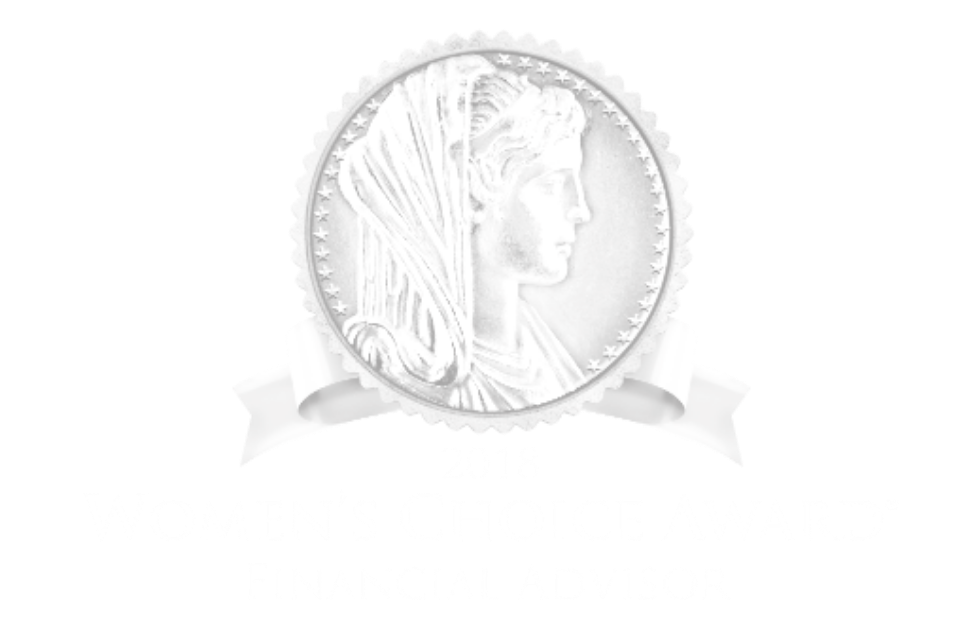 As Seen In Are you seeking the confidence to move forward?
Schedule some time with us to talk and see if we're a good fit for each other.
Securities offered through LPL Financial, Member of the FINRA/SIPC. Advisory services offered through IFG Advisory, LLC., a Registered Investment Advisor. IFG Advisory, Integrated Financial Group, and Wealth Horizon, Inc. are separate entities from LPL Financial.
FIVE STAR Wealth Manager Award based on 10 objective criteria associated with providing quality services to clients such as credentials, experience, and assets under management among other factors. Wealth managers do not pay a fee to be considered or placed on the final list of 2014-2019 Five Star Wealth Managers.
Women's Choice Award® Financial Advisors and Firms represent less than 1% of financial advisors in the U.S. As of January 2018, of the 848 considered for the Women's Choice Award, 145 were named Women's Choice Award Financial Advisors/Firms. The Women's Choice Award Financial Advisor program was created by WomenCertified Inc., the Voice of Women, in an effort to help women make smart financial choices. The program is based on 17 objective criteria associated with providing quality service to women clients such as credentials, experience and a favorable regulatory history, among other factors. The inclusion of a financial advisor within the Women's Choice Award Financial Advisor network should not be construed as an endorsement of the financial advisor by WomenCertified or its partners and affiliates and is no guarantee as to future investment success.
The LPL Financial Registered Representative associated with this site may only discuss and/or transact securities business with residents of the following states:
AL, CO, FL, GA, IN, KY, MD, MI, NC, OH, RI, SC, TN, TX, VA.